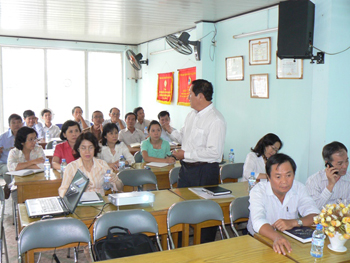 On 17/09/2008, Saigon Fuel Joint-Stock company(SFC) and TMG company deployed successfully "Business Executive System"(BES) to all SFC's departments and subsidiaries.
On the training day, most managers and employees understood all the functions in BES and directly used BES during the training hours.
To improve the communication system, all the divisions in SFC, specially the remote subsidiaries, were connected to Internet. Consequently, the using BES will have really create a much better environment for managing tasks, meetings and documentations in the company.
(Source www.sfc.com.vn)