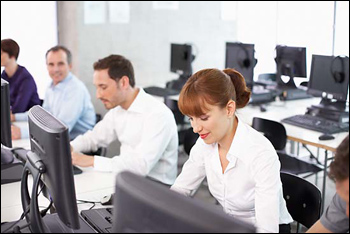 With more than 10 years expertise in software development, we wish to you about our failures and successes. Followings are some matters of IT in VN which we certainly have the exact answers:



When does your company really need a CIO?



According to IT experts: "CIO's characteristics include: Team Builder, Organizational leader, Educator, Innovator, and Technician". Is it too ideal to find a CIO having all these characteristics ? How can you get a good and realistic CIO?



To computerize your manual management system, where should you begin most effectively?



Most of Vietnamese employees are disorganized at work. How can they use IT applications effectively?



When should a company buy a mass commercial software? When should a company employ programmers to build its specific software?



Which are the most common failures in deploying management software?



How do you surely know the real efficiency of some software application before you purchase it?



What are the advantages and disadvantages if you are later than your competitors in computerizing your manual management?



Finding a good IT officers is difficult but keep them stable working at your company is more difficult. How to solve these problem efficiently?

We look forward to be with you to find your best IT solution.
Sincerely yours!
TMG.